Reclaim your Health and Zest for life e-program
Do you want to feel your best, improve your digestion, have more energy than you can handle, strengthen your immunity and enhance your state of awareness? Focus on rebuilding your gut health by signing-up for my e-program "Reclaim your Health and Zest for life in 21 days"!
Reclaim your Health and Zest for life program includes step by step instructions for cleaning your diet along with sample menu to be followed during the 2 week elimination period, and concludes with step by step instructions for the reintroduction period and ongoing maintenance.
During the 3 week program not only will you be feeling great and have the energy of an 18 year old (without the crazy rush of the hormones, of course ☺ ), but you will be able to identify potential food sensitivities that could make you feel sluggish, tired, unmotivated, or trigger digestive distress and even hinder your ability to lose weight.
In the program I will cover what to do in the event of a food sensitivity and what should be the ongoing maintenance practice.
Whether or not a food sensitivity does exist, your body will thank you for giving it a chance to cleanse itself and do a better job digesting and assimilating the food and nutrients you ingest. Think of it as pressing a reset button for better health!
The program takes 3 weeks to complete. By the beginning of week two you will be surprised by how energized and alert this will make you feel. You will feel that good that you will not want to go back to your old way of eating at the expense of feeling sluggish and sick again! I am living proof of that!
The program is entirely online, delivered directly to your inbox. You can complete the program at your own pace, but I recommend that once you start it, you follow it closely in order to fully benefit from it. During the length of the program you will not be alone. You will have my support through daily motivational emails and you will be automatically subscribed to my bi-weekly newsletter packed with health and nutrition advice, as well as yummy healthy-zesty recipes! You can also always email me at contact@healthyzesty.com with questions about the program. I typically respond within 48 hours.
You still wonder if the program is right for you? Here it is, in a nut shell, what you will get from it:
Restore your digestive health (rebalance gut flora and heal the gut lining which will enable you to properly digest the food without struggling with bloating, gas and indigestion)

Discover potential food sensitivities and understand how certain food choices impact your energy and mood

Enjoy more energy than you can handle

Feel alert and focused

Improve your mood

Reduce inflammation in the body that will lead to lower occurrence of headaches, congestion and arthritis pain

Learn to cook and enjoy whole foods while crowding out unhealthy food choices

Prepare your body for a healthier you!
If you still have doubts whether or not you should embark on this journey you should also be mindful of the almost certain side effects below J
Feeling full of energy

Improved mood

Feeling awake and ready to conquer the world

Enjoying family dinner time

Feeling balanced and grounded

Losing a few pounds

Happy tummy, happy you!
Here is what you will receive once you sign-up for the "Reclaim your Health and Zest for life – in 21 days" program:
The "Reclaim your Health and Zest for life – in 21 day" program in PDP format

Suggested menu plus recipes for the length of the program

Suggested shopping list to make things easier for you and eliminate any guessing work

List of supplements to be taken during the program (and after the program if so desired, which is recommended)

Daily motivational emails from me to assist you in your 21 day journey

Free subscription to my bi-weekly newsletter, packed with health and nutrition advice, as well as healthy zesty recipes.
This program is a good way of resetting your gut health, giving you the opportunity to better understand your body and how it responds to various foods, in a self-driven manner. It is my goal to help you make long lasting diet and lifestyle changes that will enable you to enjoy a healthy and vibrant life. It takes some time and determination to make lifelong changes, but it's totally worth it! And if you are like most busy, hard-working and smart women I know you are not only looking to feel good for a limited period of time. You would want to hold on to that feel good state in order to live the life you were meant to live and be the best version of yourself.
If you are ready to take your health and wellbeing to the next level then my 1-on-1 Health Coaching program is for you. It is the perfect way to build momentum and make gradual lifestyle and nutrition shifts that will last a lifetime, leaving you feeling great!  Get the details here…
Latest posts
Your Healthy Zesty Life - The Book
doTERRA Essential Oils
Free 3-DAY Refresh
Latest recipes
Free Gluten-free Guide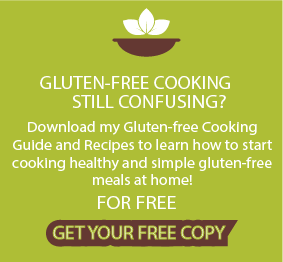 Request a free consultation
Take the path to a Healthy Zesty life!
Sign up for my free newsletter